MYSTERIES AND MORE From a Christian Perspective
A runaway boy . . .

A virtuous, "dry" town . . .

A determined saloon owner . . .

In 1875, the Temperance Movement reveals the deep divide in the nation over alcohol. When Gilbert Freeman runs away from his Ohio farm, he plans to leave his troubles behind. Instead, he stumbles into the middle of the fierce fight to close the newlyopened saloon in the town of Westerville. His family stands against alcohol, but Gilbert finds a job with a saloon owner.

Now he must choose one side or the other before his indecision breaks relations with Rose and other new-found friends. Worse, it may destroy the fragile tie he has with his father. The opposition to the new saloon erupts into real violence, and Gilbert decides to find the culprit. Will he add up the clues before someone gets hurt?
$12.99
Juvenile Historical Christian Fiction                           
186 Pages                                                    ISBN 9780578615073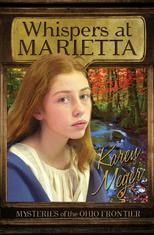 What will stop the whispers? Rachel Putnam wishes her family had never come to the Ohio Frontier.
When Rachel's collie, Bounder, disappears she stumbles onto a mysterious Indian pictograph. Will her determination to leave Marietta be undermined by the events that follow, and what good could come from a stay in a Shawnee village? As Rachel faces the accusing whispers of her part in her baby brother's death, she struggles with why bad things happen. Will Rachel and her new friend, Maggie escape the Shawnees?
$9.99
Juvenile Historical Christian Fiction                           
136 Pages                                                              
ISBN 9780989066709

2013 Midwest Book Review
Ohioana Book Fair Selection

2013 Buckeye Book Fair Selection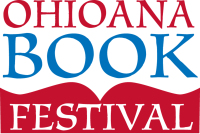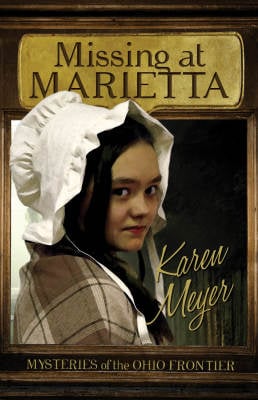 Twelve-year-old Betsy waves a tearful goodbye to her family as the wagon takes her away from her Massachusetts farm. The money she will earn as Nyes' hired girl should help pay her family's passage to the Ohio frontier next year.

But when she arrives in Marietta, all her plans fall apart. First her job and expected wages are at risk, and then her carefully collected savings goes missing. There are dangerous thieves on the loose in Marietta, but Betsy knows her Good Shepherd is watching over her. So why does she have those shivers of fear?
$9.99
Juvenile Historical Christian Fiction

123 pages   
ISBN 9780982887557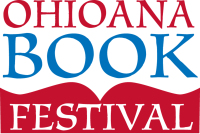 A big decision. An epic journey. A life-changing adventure.
Settlers fear the Shawnee Indians at Chillicothe. Joshua is about to learn why. For Joshua Stewart and his family, the Kentucky frontier is their promised land. It's a fresh start away from the difficulties of Virginia. It's an opportunity to own as much land as they care to claim. It's a chance of a lifetime, a dream come true. The only problem is getting there.
​Will the Stewarts overcome the hardships that await them in the mountains of Pennsylvania? Will they survive the dangers of the Ohio River? And when the Shawnee Indians attack, will Joshua's faith in the Lord be enough to save him?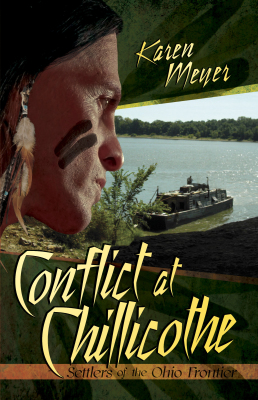 Juvenile Christian Fiction
130 Pages
ISBN 9780976682325

Also Available on Audio Book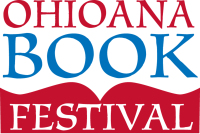 More and more settlers are coming to Limestone, but who is this stranger called Jefferson, and can he be trusted?
Joshua Stewart struggles as he gets ready to help his pa fight the Indians, but what if they include the very Shawnees he has come to love? When the militia is forced to march to Blue Licks, Pa and Joshua join them and run into unexpected danger. Will the journey end in disaster, and will Dr. Strong's Wonder Tonic reach Grandma Sarah in time? 
ABOUT THE COVER PHOTO
The cover photo was taken at the 2004 Battle of Blue Licks Reenactment. Some participants are descendants of those who were in the original battle. Even the trees in the picture grew from those at the battlefield. Visit the annual reenactment to take part in "living history."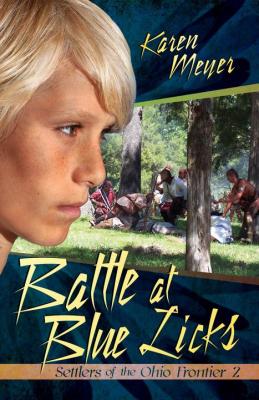 $9.99
Juvenile Historical Christian Fiction

138 Pages
ISBN 9780982887547

Also Available on Audio Book
​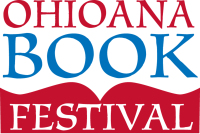 Claire Russell's family will be evicted in two months if Papa can't pay the bank. He says to trust the Lord, but Claire is desperately worried.
When her twin brother Reuben writes a play, he and Claire enlist their boarders, their neighbors, and young Orville Wright to act in it. The Countess has so much enthusiasm for her role as the Queen, she even agrees to wear her valuable tiara as a part of her costume. Will the ticket sales be enough to save the family's Victorian boarding House?
​One by one strange things continue to happen until the night of the play, when the biggest catastrophe of all unfolds. When the thief catchers, Claire, Reuben, and Orville, unite to follow the thief's trail, they face some big surprises. Can Mr. Drummond be trusted? and will Claire ever learn to give her fears to God?
Juvenile Historical Christian Fiction
156 Pages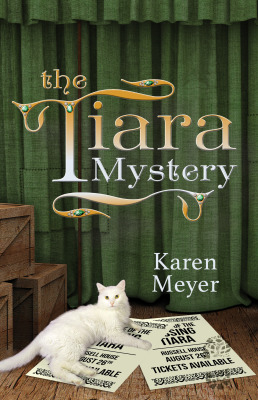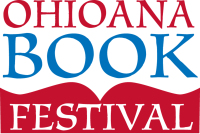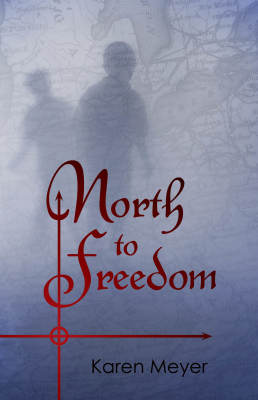 When Moses and Tom flee their Kentucky home to find freedom in Canada, their journey is beset with danger. 
From spine-tingling sounds coming from the dark woods to slave catchers hot on their trail, fear is their constant companion. Can they trust the two men on horseback who offer them aid?
Across the Ohio River in Ripley, young Will Butler fears the consequences of the Fugitive Slave Law if he helps runaways. But after hearing Rev. John Rankin's compelling message, the entire Butler family becomes a link in the Underground Railroad.
Grampa told the boys to trust God, but will Grampa's prayers be enough to get them safely through the snake-filled Great Black Swamp? A life or death decision stands between them and the steamship at Lake Erie. Will Moses and Tom ever be free?
$10.99
Juvenile Historical Christian Fiction
174 pages
ISBN 9780989066792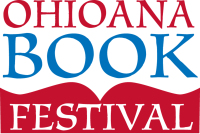 NEW! Sports and Nutrition for Youth

Are you up to the challenge of making wise decisions about eating and exercising not only to improve your sports performance but also to feel great whether your team wins or loses?

Find out what Roxy and Rocky learned about the right fuel for energy and endurance. Learn how to train effectively, how to prevent and treat injuries, and what causes cramps.

From Wimpy to Winning is in an outline format--this allows you to skip to the parts you need to learn about, or go back and review when you "hit the wall".

​If you like to eat (don't we all?) then you will enjoy the list of A to Z Super Foods. You may also want to try one of the mouth-watering recipes, too. If so, grab your highlighter and a copy of this book and get started changing ​From Wimpy to Winning.
$8.99

Juvenile Non-Fiction

Sports and Nutrition

Illustrated

88 pages